PLEASE LOG IN TO ACCESS COURSE CONTENT
The Ultrasound Leadership Academy course is a 12 month blitz of massive ultrasound education.  Education is delivered via video as well as live one-on-one Google+ Hangouts.  Once a member, this page will display monthly content.  All monthly content is broken up into smaller bite-size segments. Among those segments are videos and readings to drive each topic home.
Apply Now
Content Delivery and CME
Each month's content is delivered and covers all of the basics through video tutorials and demonstrations. Content is personalized based on your needs. Deeper resources are provided to supplement education for areas of specific interest. Weekly hangouts are also directed at fellows' particular needs and interests. Fellows have a wide range of professors with different niche expertise from which they can choose to hangout with based on their interests. Over 100 hours of CME credits are available to fellows if they desire.
*ULA video content is accredited for AMA PRA Category 1 CME by CECentral.com.
Ultrasound Topics Covered
Over the course of 12 months, we cover topics including, but not limited to: Trauma, Critical Care, Basic and Advanced Cardiac, Nerve Blocks, Undifferentiated Hypotension, Gallbladder, Aorta, Procedural Ultrasound, Vascular Access, Pregnancy, DVT, Musculoskeletal, Renal, Lung, Prehospital, TEE, Administration, and MANY MORE. The ULA is not designed to teach one specific topic, like liver ultrasound. It is a comprehensive course designed to guide you to mastery of bedside ultrasound.
Simulation
As part of your education, you will receive a personal ultrasound simulator to practice cases with pathology (>$10,000 value!). You can check it out at www.Sonosim.com.
Personal Machine
You'll also receive a personal pocket ultrasound machine to use for the entire length of the academy. This will allow you to practice at any location while simultaneously consuming the course content.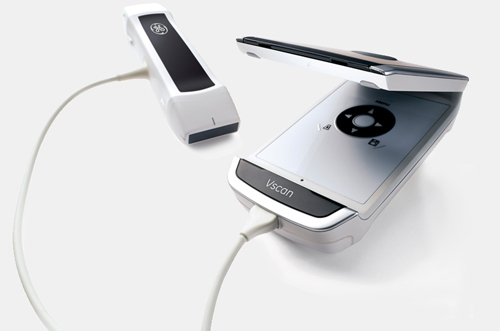 Live Education
All fellows are invited at no extra cost to participate in any ultrasound course the original professors put on, whether it's CastleFest, AlaskaFest, or anywhere else they happen to be. Registration for these events will be waived during your academy year.
Support
A full-time administrator and technical director are on-call for any issues you might have with the virtual curriculum or any other advanced delivery techniques.
This combination of mobile video content, pathology/case simulation, and practice whenever and wherever makes for the ultimate ultrasound learning experience!
Apply Now